The Perfect Table Solution for Your Warehouse
Say goodbye to your beat-up melamine and embrace the convenience of our Metal Tabletops. Designed to showcase clothing, books, food, and more, these tabletops are durable, functional, and incredibly convenient.
Simple Installation and Durability:
Our Metal Tabletops easily replace the need for melamine by capping the existing standard green and orange steel in your warehouse.
No hardware is required – set the tabletop on top of the steel for a hassle-free installation process.
Made with perforated steel sheeting, they offer a clean look without sharp edges or large holes like expanded steel to prevent snags, cuts, and rips.
You can choose tabletops with or without stiffeners for additional convenience, support, and load-bearing capacity.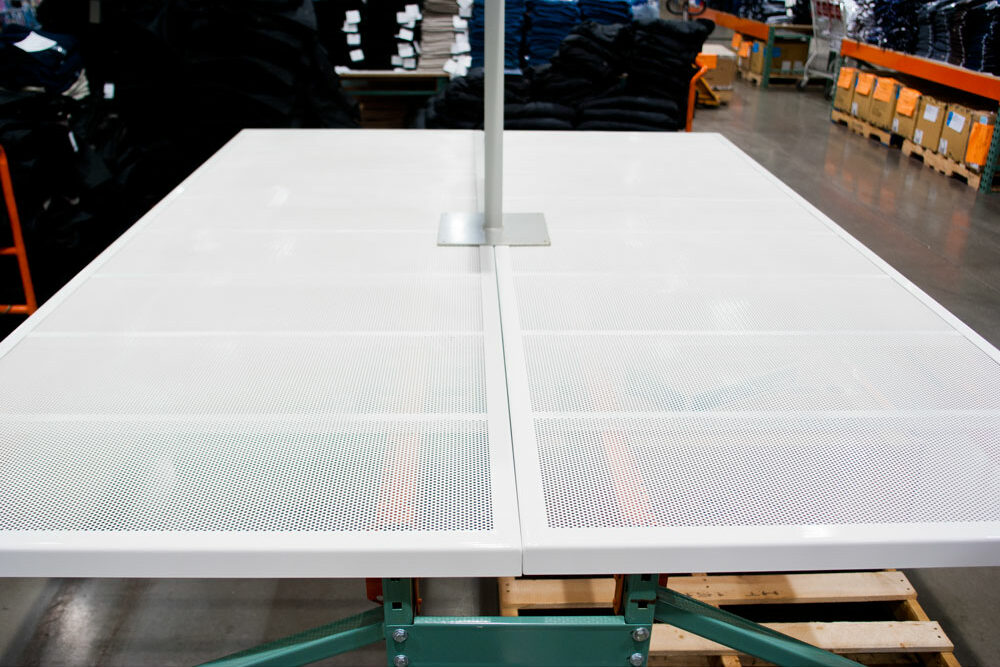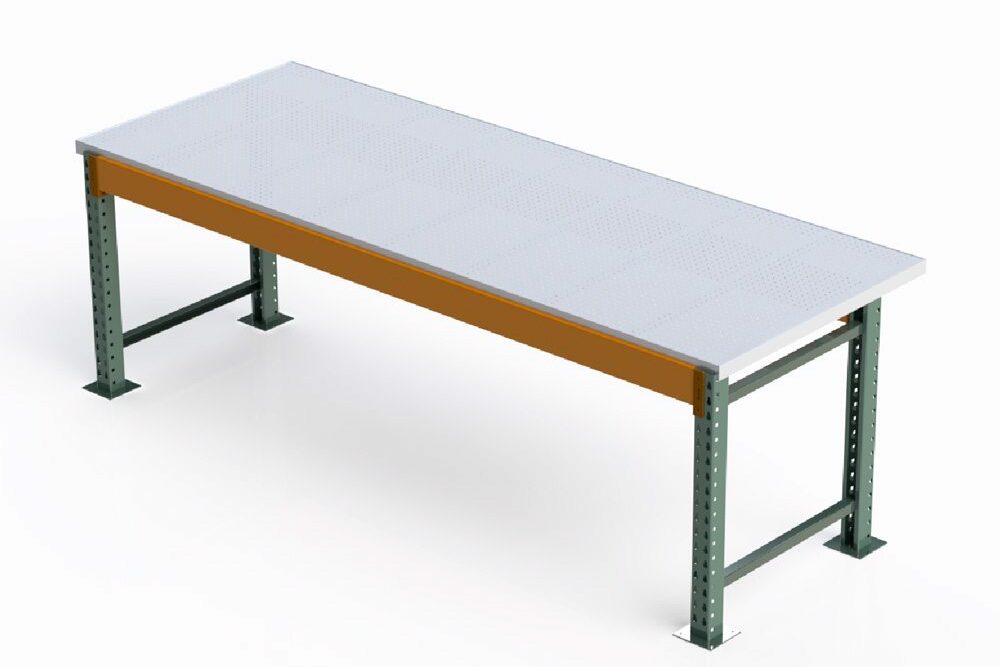 Versatility and Options:
We offer Metal Tabletops in white, 9′ length sections, suitable for various display needs.
Warehouses can choose between a narrow fit for green uprights without spacer brackets or a wide fit for those using 12″ spacers to connect the green uprights.
We make custom easy, if you'd like a shorter length, or want it narrower to set inside the steel we can fabricate tabletops to your specifications.
Experience the Difference:
Upgrade your warehouse displays with our Metal Tabletops, offering durability, functionality, and convenience. Showcase your merchandise with ease while ensuring a clean and safe environment. Say goodbye to traditional tabletops and embrace the efficiency of our metal solution!
Discover the benefits of our Metal Tabletops and transform your warehouse displays today!