A Source You Trust
Wirefab Company has specialized in the design and manufacturing of custom products and displays for the retail industry for over 42 years. What sets us apart from other suppliers is the superior quality of our products, which ensures the highest return on your investment. We can fabricate from your design specifications or our experienced design and engineering staff can offer you creative ideas and practical solutions to meet your specific needs. From in-house prototyping to offshore production, Wirefab is able to offer competitive pricing with industry-leading quality. From design to delivery, Wirefab is your best investment.
Wirefab is a full-service solution provider with the experience and expertise to take your retail fixture project from conception to rollout. Our in-house design and engineering department uses the latest in 3D CAD technology to create efficient, effective, and error-free designs. Our quick-turn prototyping department allows you to put your hands on the product before you place an order and gives you peace of mind in knowing that your project is going to turn out exactly how you want it. And our extensive and well-developed offshore manufacturing partnerships provide a vast range of capabilities and capacity and allow for production that will exceed your quality expectations – all at prices that will amaze you.
Wirefab is privileged to have thriving partnerships with some of the most recognizable and successful organizations in the world. It is through these relationships that we have emerged to provide the industry with high-quality, uniquely designed products and outstanding customer service for over 44 years.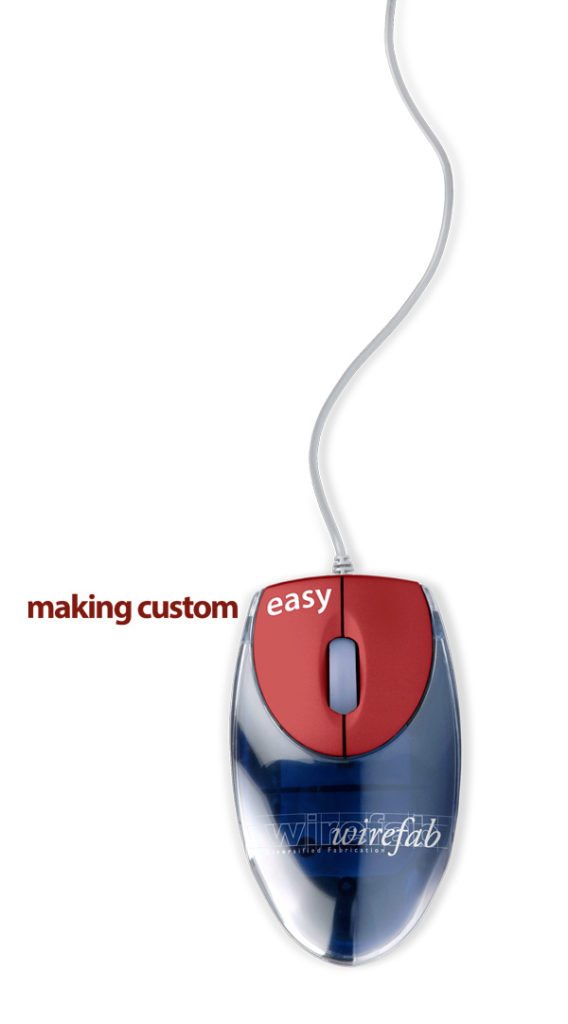 ---

Good products begin with good design. From simple to sophisticated, Wirefab's design team has the knowledge and experience needed to create practical and effective solutions. Our decades of collective experience coupled with the latest in high-technology design tools result in products that perform as well as they look.
---

Sometimes there's just no substitute for the real thing. Wirefab's in-house, quick-turn prototyping division gets your project into your hands for real-world testing – quickly. That means when you're ready to place an order, you can do so confidently, knowing exactly what you're going to get when your products are delivered.
---

For more than 42 years the cornerstone of Wirefab's success has been quality. Simply stated, our products are designed and built to last. We use only the highest quality materials, perform stringent quality controls throughout the entire manufacturing process, and partner only with vendors and off-shore factories that share in our passion for excellence.
---

In today's global economy, having offshore manufacturing capability is no longer a bonus, it's a necessity. Having the knowledge, experience, and partnerships necessary for consistent, high-quality, and on-time production, however, are much more difficult to come by. Wirefab has spent years developing relationships with partner factories in Asia and has a full-time, Taiwan-based project management team who personally oversees every project from beginning to end. Wirefab's offshore production allows you to get the pricing you need and the quality you demand.
---
WHY MODULAR?
Learn more about what makes modular the best decision for you >