Introducing Our Newest Catalog: Featuring the Ultimate Upgrade for TV Displays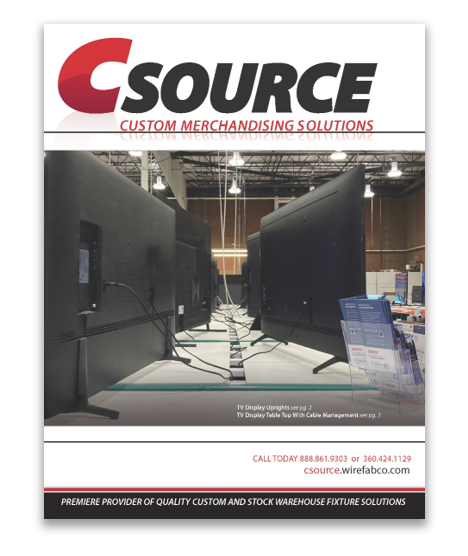 Hot off the press! Our 2023 catalog is packed with the latest and greatest products to help you take your display solutions to the next level. And, to top it off, our sleek new TV Display Tabletop with Cable Management is featured front and center on the cover.
With their functional design and convenient cable management options, the TV Display Tabletops are perfect for showcasing TVs in a safe, professional, and organized manner. It makes the perfect companion to the TV Display Uprights if you're looking for a highly effective and practical display option.
Inside, you'll find a wide range of additional display solutions to fit any need or budget. From clothing racks, tables, shelf displays, accessories, and more, our catalog has everything you need to make your merchandise stand out while functioning seamlessly in your warehouse.
So what are you waiting for? Download our latest catalog now to see our full range of products and discover how we can help you create the perfect display solution for your needs. And don't forget to check out the TV Display Tabletop with Cable Management on the cover – it's just one of the many functional and practical products you'll find inside!
Call or email us if you'd like to receive a printed copy of the catalog sent directly to you in the mail!